In today's The Fiji Times – Saturday, February 27, 2021
27 February, 2021, 12:05 am
The lead story in today's edition of The Fiji Times, Saturday, February 27, 2021, is about a Police probe which is underway over claims of a Methodist Church clergyman who sexually assaulted 14 young boys over the past three years.
The minister has been suspended by the church, newly elected president, Reverend Ili Vunisuwai, confirmed during a ministers and heads of divisions retreat in Suva this week.
It is alleged the sex attacks had happened from 2018 to this year.
Apart from the detailed report of this story in today's The Fiji Times – here are some of the interesting stories that you will get to read about.
US $150k worth of COVID-19 relief supplies 
The Fijian Government yesterday received $510,000 worth of COVID-19 relief supplies from the US Embassy yesterday, to further strengthen its work in containing the virus.
Blind school to have a band soon
The sweet voices of the children at the Fiji Society for the Blind School will soon be accompanied by the sound of a full on band.
Increase in Government expenditures 
The Fiji government's expenditures for the year 2020 to 2021 increased by around $138.3 million.
Akbar mum on 'beard' issue
Education Minister Rosy Akbar has refused to further comment on whether the ministry allowed male high school students to grow a beard while in school. When quizzed, Ms Akbar said "no comments".
SODELPA trio banned 
Three members of the Social Democratic Liberal Party Management Board have been banned from taking part in the party's affairs. Party leader Viliame Gavoka said the decision was made yesterday following a board meeting at the Southern Cross Hotel in Suva.
COVID vaccine to fit into current cold chain system 
Health Minister Dr Ifereimi Waqainabete says the ministry is working to obtain a COVID-19 vaccine that could fit into our current cold chain system.
Taylor welcomes committee's consideration 
Pacific Islands Forum (PIF) Secretary General Dame Meg Taylor has welcomed the Fiji Parliament Standing Committee's consideration of the 2005 founding agreement of the Forum.
Deportation unacceptable breach of human rights – USP academic 
University of the South Pacific academic professor Sudesh Mishra regards the deportation of vice-chancellor Prof Pal Ahluwalia an unacceptable breach of human rights
CCF receives complaints of objects in canned goods 
The Consumer Council of Fiji (CCF) has received four complaints over three years, of foreign objects being found in canned goods, says CCF CEO, Seema Shandil.
Civil disputes over the construction of the million dollar pool 
Civil disputes surround the construction of the $12.6million Lautoka City Council aquatic center, with one civil action already before the Court.
This was confirmed by Adish Kumar Narayan, the lawyer of former contractors Ashok Balgovind and Associates and Metalworks Engineering Limited.
500-plus youths registered 
Diabetes Fiji Inc registered more than 500 youths under their Young Diabetes Fiji program last year.
Ministry to phase in medical services at Navosa
The Health Ministry says it will phase in medical services at the Navosa Subdivisional Hospital in Vatumali – which was opened this week -over the next three months.
LGBTIQ hold discussions 
The Rainbow Pride Foundation met and held discussions with 10 members of the LGBTIQ community in the Lau group last week.
Joint mission an astounding success – Varo
Divisional Commissioner Eastern, Vitale Varo, believes the recent joint mission to central Lau spearheaded by the United Nations in partnership with government and development partners was an astounding success.
Family mourns death of Waila fatal accident victim
A family in Navitoko, Sawani, is finding it hard to come to terms with the death of 27-year-old Nishant Narayan, who died as a result of a vehicle accident in Waila, Nausori.
Three years for fraud 
A 28-year-old former sales executive at Fiji Television Limited has been sentenced to three years and seven months imprisonment after being convicted for charges of obtaining financial advantage and causing a loss.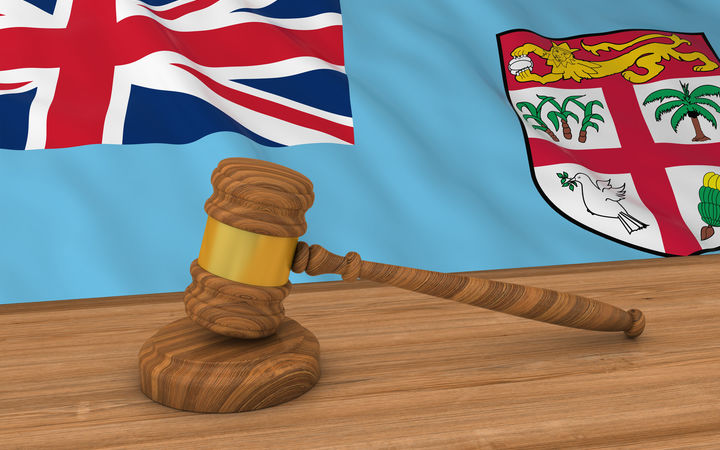 Human trafficking case – Lawyer files recusal application 
The lawyer representing a woman who allegedly facilitated the trafficking of 17 Fiji citizens has filed an application for recusal of the judge hearing the case.